Unique, "EB on Breast"
1787 Brasher Doubloon from
The Gold Rush Collection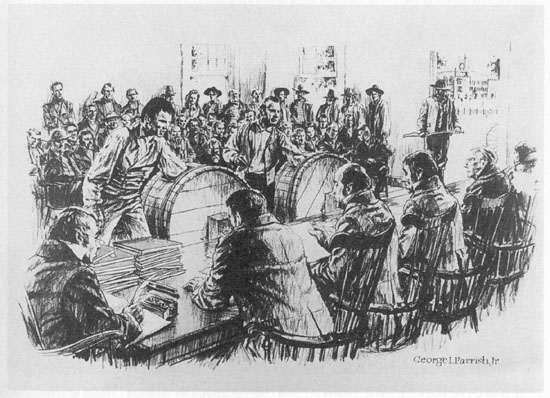 This is an engraving of the Georgia land lottery, circa 1830s. Source: Williams, David. The Georgia Gold Rush, Twenty-Niners, Cherokees, and Gold Fever . Columbia, SC: The University of South Carolina Press, 1993, unnumbered page following page 48. There courtesy of the Georgia Department of Archives and History.