Unique, "EB on Breast"
1787 Brasher Doubloon from
The Gold Rush Collection



Al Adams
Al caught the "gold fever" (as you may know, there is no cure) at an early age in the 1960s, growing up in Gainesville, Georgia, which is only a few miles from Dahlonega, Georgia, site of America's first major gold rush, which began in 1829. He has nurtured a lifelong interest in historical preservation of the Southern gold rush history and has the understanding that coins, although very important, are only part of this fascinating story. The complete story spans 200 years and also includes: gold deposits, native americans, miners, mining companies, people, wars, governments, politics, mints, coins, and collectors.


Profile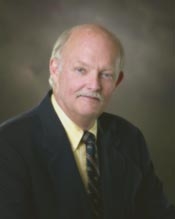 A highly qualified and dedicated professional with over forty years experience in appraising, buying, and selling rare coins, gold, silver, vintage stocks, bonds, autographs, historical documents, and currency
Extensive experience providing consultative and appraisal services to government agencies, corporations, museums, universities, attorneys, bank trust departments, investors, and collectors
Appeared as an expert witness for the U. S. Postal Service and the U. S. Department of the Treasury, Secret Service
Numismatic and precious metals appraiser and consultant, Manheim Auctions, Government Services, Inc., a division of Cox Communications, Atlanta, Georgia
Numismatic Consultant - the University of Alabama, Tuscaloosa, Alabama
February 1997: purchased the Joe M. Almand, Sr. rare gold collection: the largest collection of rare Dahlonega & Charlotte gold coins ever assembled! This amazing collection contained eleven specimens of the very rare 1854-D three dollar gold piece
October 1997: purchased the John Jay Pittman 1833 & 1835 Proof $5 gold coins. The 1833 Proof $5 was the highest priced coin in the entire auction, weighing in at $467,500. The cost of these two coins totaled over 6.5 % of the entire auction prices realized at this landmark event!
August 2012: Purcahsed the Legendary 1876-CC Liberty Half Eagle PCGS MS66 CAC for $477,520 from the Battle Born Collection of Carson City Mint Coinage. The Battle Born Collection is the finest collection of Carson City Mint coins ever assembled.
Managing Director, archivist for "The Gold Rush Collection," one of the South's premier private collections, which sold for $13,810,494 at the 2005 FUN Platinum Night auction. Read more...
Numismatic Appraiser to the Federal Reserve Bank of Atlanta Monetary Museum, referred by the Courthouse Gold Museum in Dahlonega
Guest speaker at civic and community club meetings, including the Ansley Golf Club, Rotary and Kiwanis Clubs, and church groups
Sponsor of numerous numismatic seminars in and around Atlanta, 1980-1990
Owner and operator of Gold Rush Gallery, Inc. (formerly Al Adams Rare Coins, Inc.) since 1974 and North Georgia Coin Company (1968-1972), buying and selling millions of dollars in rare coins each year
Editor/Writer, Rare Coin and Precious Metals Newsletter
Formed and Managed the first rare coin Limited Partnership Fund in Georgia.
Affiliations
Past Governor: The Institute of Numismatic & Philatelic Studies, Adelphi University
Founder Member: Industry Council for Tangible Assets
Life Member: American Numismatic Association
Life Member/President Emeritus: Georgia Numismatic Association
Member: Blue Ridge Numismatic Association
Member: Tennessee State Numismatic Society
Member: Central States Numismatic Society
Member: Florida United Numismatists
Member: Alabama Numismatic Society
Member: Atlanta Historical Society
Member: Atlanta History Club
Authorized Dealer: Professional Coin Grading Service (PCGS)
Authorized Dealer: Numismatic Guaranty Corporation (NGC)
Professional Development: Attended numerous seminars and courses including: ANA Seminar - Counterfeit Detection, Colorado Springs
Hobbies-Obsessions
History
Hiking
Traveling
Camping
Whitewater Paddling
include("$DOCUMENT_ROOT/footer.inc.php"); ?>